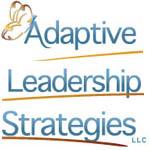 Adaptive Leadership Strategies, Llc
For Business and Organizational Leaders
Contact - Adaptive Leadership Strategies, Llc
11710 Plaza America Drive Suite 2000
Reston VA 20190
United States
Ask for Info - Adaptive Leadership Strategies, Llc
Legal information - Adaptive Leadership Strategies, Llc
| | |
| --- | --- |
| Nature | Headquarters |
| Year established | 2011 |
| Describe your Company and attract Business opportunities (SIC87) | Business Services, Not Elsewhere Classified (7389) |
| No employees (address) | 0-9 Employees |
| No employees | 0-9 Employees |
| Kompass ID? | USN12155562 |
| Kompass member for | + 2 years |
| Membership | Booster |
Presentation - Adaptive Leadership Strategies, Llc
Adaptive Leadership Strategies, LLC, offers coaching and consulting solutions to help companies develop and grow top talent. Based in the Washington, DC area, our coaches work with clients to drive change and improve performance. Our strategic approach begins with working to strengthen alignment between organizational and individual, and/or team objectives. We partner with companies to help top talent better manage change and transition, and improve operating results through the strategic development of leaders and high potential employees. From the beginning of the employee lifecycle to the end, our coaches and strategic partners provide information to help companies select the right people for key positions and manage them to their full potential. Mobility and Relocation Coaching Few circumstances can bring about more change and transition than a relocation assignment. We offer coaching programs for transferees, their accompanying spouses and partners to help them better adapt to new responsibilities and locations, to achieve more successful relocation assignments.
Company's Videos - Adaptive Leadership Strategies, Llc
General Information - Adaptive Leadership Strategies, Llc
News - Adaptive Leadership Strategies, Llc
Other
Maximizing Potential | The Benefits of Employee Career Planning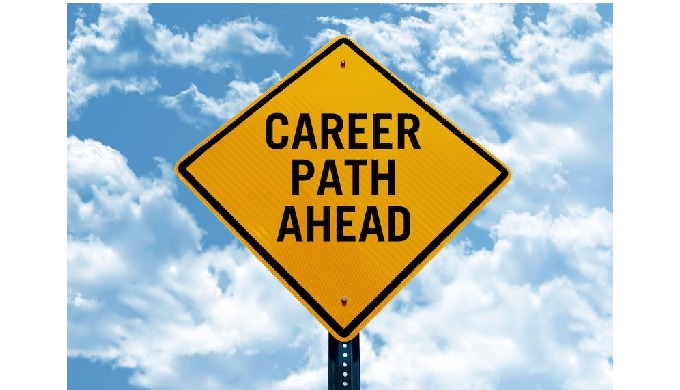 Date: June 3, 2021 12:41 PM
End: June 3, 2022 12:41 PM
When thinking about employee development, emphasis is often placed on organizational requirements, and an ability to bridge skills gaps when, and as they arise. But it can be far more beneficial to think about employee development based on career paths and opportunities that employees wish to pursue.
To maximize the potential of your employees, it is important to ensure that the right people are in the right positions. It is important to help your employees identify the type of work they enjoy, their professional interests and strengths, and the types of roles they wish to pursue. By taking this approach, you have a much higher chance of maximizing individual potential, addressing organizational needs, and expanding organizational capacity. Included among the advantages of this approach are employee retention, improved employee performance, and development of a succession pipeline.
Retain your top talent.
A key component of maximizing the potential of teams within an organization is the ability to retain top talent and the people who help to differentiate your organization from competitors. Research has shown that more than 90% of those advancing their careers do so by taking up a position at another organization*. Helping employees identify and prepare for career advancement opportunities within your organization, encourages internal progression and the retention of talent. It also helps to maximize your organization's return on investment (ROI) for recruiting and burden. When employees feel their employer is committed to opening a career path that works for them, they will be less inclined to seek opportunities elsewhere.
Enhanced employee performance.
By identifying positions that involve work employees enjoy, they are likely to be more motivated and engaged at a higher level. When placed into positions that are aligned with their interests, employees are apt to feel fulfilled by their work and be positioned to thrive.
Succession planning.
Heightened awareness of your employees' aspirations will enable you to identify suitable candidates for positions that will need to be filled over time. Aligning long-term professional interests with progressive internal advancement opportunities will provide for more targeted and relevant career development assignments that address the needs of employees and the organization alike.
By encouraging employees to identify their career preferences and desired paths, as an employer you will likely have employees who are more highly engaged, perform better in their roles and want to stay with your organization for the long term. You will also be better equipped to grow your own talent to serve the needs of your organization over time. If you would like to find out more about career planning and career path development, please
get in touch
. We'd love to talk with you!
*
https://www.launchways.com/make-employee-career-paths/
Other
Maximizing Potential | Cross-Cultural Competence and Individual Performance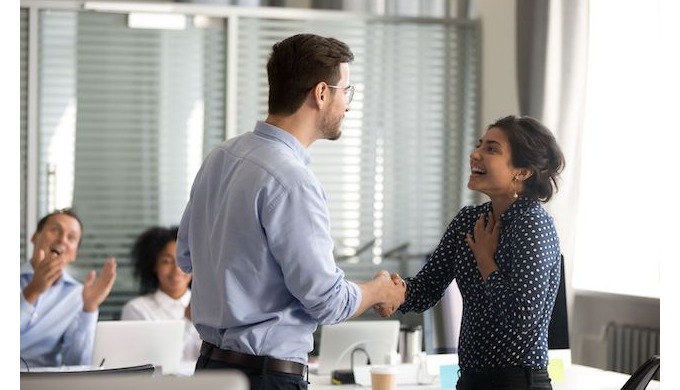 Date: May 12, 2021 1:43 PM
End: May 12, 2022 1:43 PM
Location: https://adaptiveleadershipstrategies.com/blog/maximizing-potential-cross-cultural-competence-and-individual-performance/
When considering an individual's potential in the workplace, it is often the default to focus on hard skills, competencies and qualifications that enable him/her to perform their current or future job role. But it is also important to consider soft skills that will position that person to succeed.
Development of cross-cultural competence is an area that can have a significant impact on performance improvement. The ability to interact effectively in a diverse, multicultural environment with people from different backgrounds is fast becoming a requirement for workplace success. Once only considered important for expatriates, the ability to interact effectively with colleagues, direct reports, managers, clients and other actors is no longer discretionary. The first step to improving cross-cultural competence is understanding our own feelings and point-of-view. How well do we work with people from different cultural backgrounds, with different perspectives? What do we know about non-verbal cues? How willing are we to try connecting emotionally with people who may have different values, practice different cultural norms? Awareness of our own challenges in these areas is the starting point for identifying opportunities for development
Understanding personal attributes and points of view.
Participation in cross-cultural learning experiences enables individual employees to gain an understanding of different thinking, work styles and values, and the impact these variables have on performance. By better understanding contrasts and comparisons of different styles, individuals can better identify their own strengths and challenge areas, with a view toward taking steps to work more effectively in a variety of environments, across vast spectrums.
Building better relationships.
Expanding one's understanding of cultural differences can create awareness about how a person may be perceived by others, and how he/she views others based on the interactions they have. This provides the opportunity for behaviors and communication styles to be modified to improve individual and team interaction. The ability to be less committed to your own way of thinking and point of view creates a gateway to work with others toward a middle ground.
Enhanced organizational culture.
Fostering an environment of cross-cultural tolerance, encouraging curiosity and understanding of others can create a more inclusive and supportive organizational culture.
There are many unique and creative ways to encourage cross-cultural curiosity and provide constructive opportunities for employees to learn more about themselves and others. If you would like to know more about designing a program to meet your organization's needs to enhance cross-cultural awareness, please
get in touch
. We would love to talk with you!
Location - Adaptive Leadership Strategies, Llc
Key figures - Adaptive Leadership Strategies, Llc
Activities - Adaptive Leadership Strategies, Llc
Producer
Distributor
Service provider
Other classifications (for some countries)
SIC (US 1987) : Business Services, Not Elsewhere Classified (7389)
NAICS (US 2012) : All Other Business Support Services (561499)
NAICS (US 2012) : Other Management Consulting Services (541618)
SIC (US 1987) : Business Consulting Services, Not Elsewhere Classified (8748)